Dentist Bohemia, NY - South Shore Dental Arts
Caring is our practice
We are a small practice concentrating our efforts on personal attention to each patient. We provide advanced dental techniques in a relaxed, caring environment.

Our low-volume practice allows us to treat our patients' time with respect. We do not 'double-book' appointments or care for multiple patients during your time. Our attention is where it should be — on you.
Our goal is to provide dental care beyond our patients' expectations.
ON STAFF:
Dr. Homayoon and Dr. Van Winkle
email us!
New tech for teeth — our professional whitening procedures*
One of our newest instruments in the battle of the bright smile is the Zoom II Whitening System.
This new system has been featured on ABC's Extreme Make Over.
Our patient have obtained impressive results, often up to 9 shades of lightening.
See the independent consumer review of the Zoom! Professional Chairside Whitening System.
Virtually all consumer research advocates the professional administration of whitening programs rather than unsupervised home-based approaches.
---
The professional Zoom! 2 Chairside Whitening System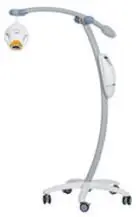 Fast - one visit is all it usually takes!
Rated the most effective system available!
Dentist administered -
Gain up to several shades of whitening!
*We also offer home-whitening plans under our supervison!
Brighten that smile and book an appointment!
Call us at (631) 567-4584
or email [email protected]
---
The ADA recommends discussing teeth whitening plans with your dentist and choosing a dentist-supervised plan.